Since rising to fame in the '80s, Christina Applegate has always been open about her life behind the scenes, particularly her health issues. In 2008, she revealed her breast cancer diagnosis, which needed a double mastectomy to treat.
The actress also underwent an operation in 2017 to remove her fallopian tubes and ovaries. Applegate faced yet another health struggle three years later, which she shared with fans.
In August 2021, then-49-year-old Applegate came forward about her Multiple Sclerosis (MS) diagnosis. The condition changed Applegate's working ways and made it a physical challenge to work. The actress was filming the final season of "Dead to Me" when she learned about her diagnosis but continued to play her role.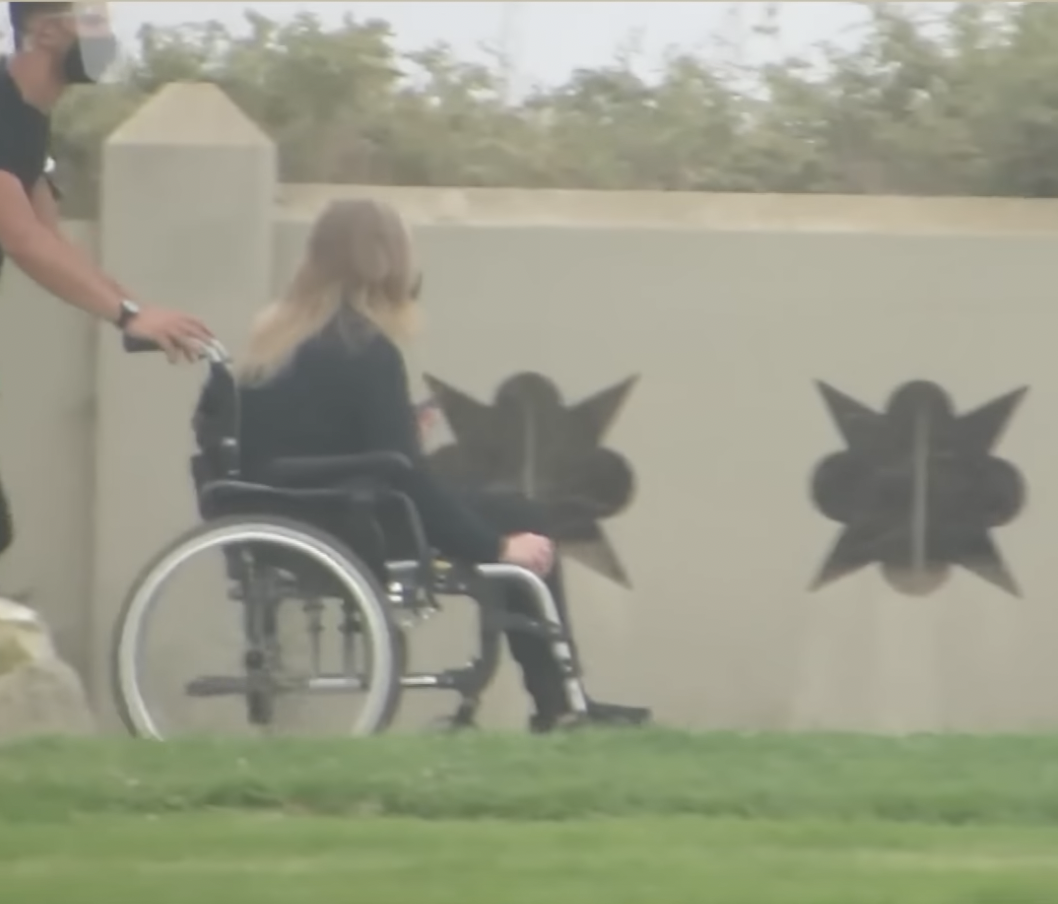 Christina Applegate going around the set of "Dead to Me" in a wheelchair. | Source: Youtube/Inside Edition
Applegate used a wheelchair to get around the filming location and needed assistance getting up. When standing, she used a cane for support and balance.
Applegate eventually made a difficult decision to step away from the job she loved because of the pain that came with MS. However, she remains grateful for the opportunity to work with such talented people, including her co-star, Linda Cardellini. Cardellini played Judy on the show, the terminally ill friend of Applegate's character, Jen. Applegate said:
"I'm probably not going to work on camera again, but I'm so glad that I went out with someone who is by far the greatest actress I've ever worked with in my entire life if not the greatest human I've ever known."
In a May 2023 interview, the seasoned actress revealed she was open to doing voiceover work to generate income. However, she can't imagine going back to set. "This is a progressive disease," she said, adding that she may worsen with time.
Christina Applegate Finds Difficulty Living with the Diagnosis
Even when at home, Applegate is pretty much immobile without her cane. Admittedly, she never had good days since being diagnosed with MS. While some days are better than others, every day is still a struggle.
Applegate changed her life to accommodate the condition and avoid injuries. She is scared to "take more showers" due to the fear of slipping and falling while in the bathroom. The thought lingers in Applegate's head, making her want to move less.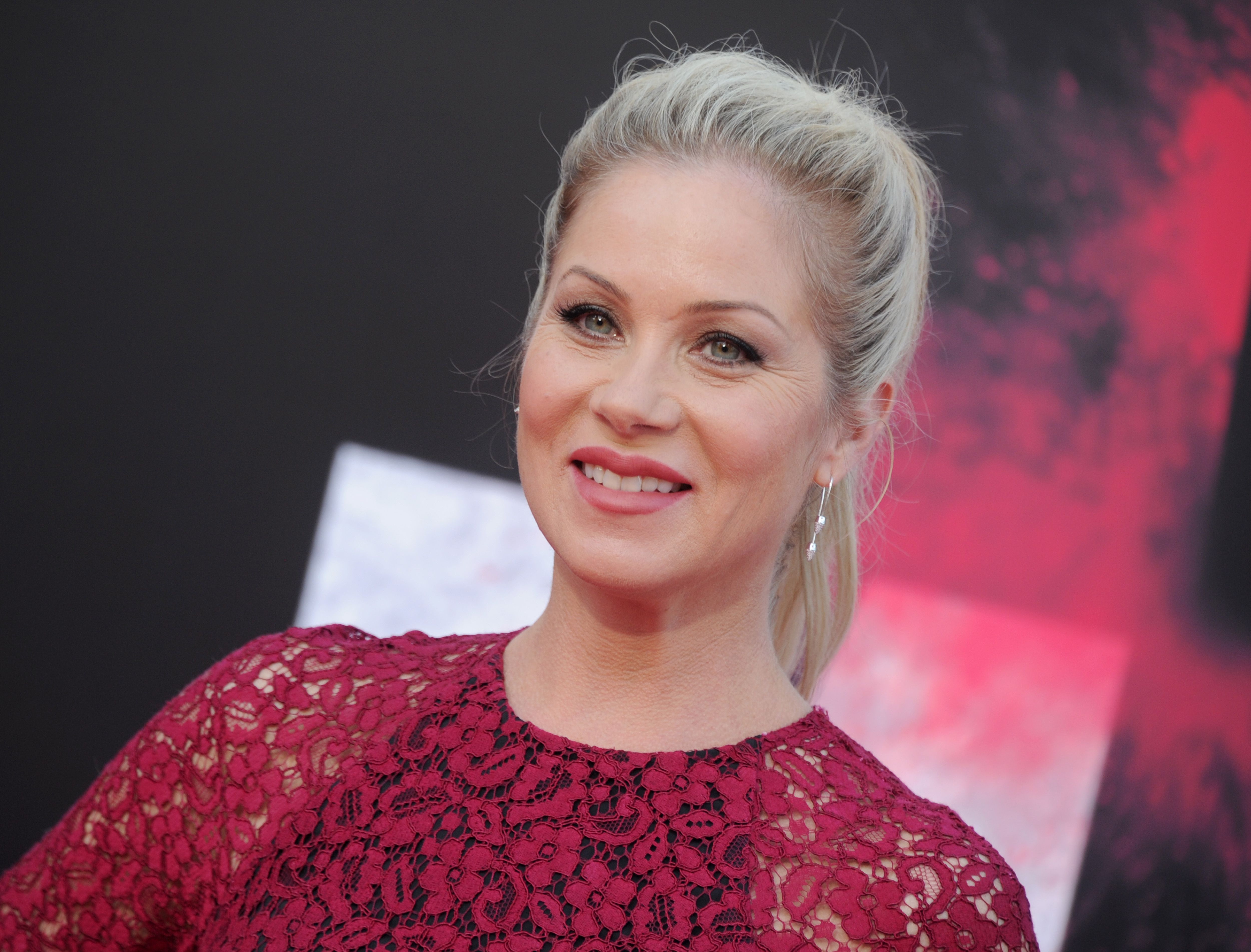 Christina Applegate at Mann Village Theatre on July 26, 2016, in Westwood, California. | Source: Getty Images
Most days, Applegate finds herself alone and watching television in bed. She still tries to process what has become of her days occasionally and doesn't appreciate unsolicited advice from others.
To avoid moving lengthy distances, she designated an area at the top of her staircase to place items that needed to be brought downstairs. Since she can't do it herself, the things left are taken by someone else. Her household calls the area "purgatory."
Besides mobility, the Hollywood star experiences difficulties doing simpler things like wearing a bra. In an interview with Vanity Fair, she praised Kim Kardashian's clothing brand, Skims, for releasing adaptive clothing for people with difficulty moving around.
Applegate eventually realized that there were many things she took for granted. The little things, such as walking down the stairs or carrying objects, are now magnified into big things. Fortunately, she still gets to do some activities, such as driving short distances and bringing her daughter, Sadie, food.
Now that she spends more time at home, Applegate has the luxury of watching "Dead to Me." In one of the scenes, her character, Jen, talks to her reflection in the mirror about troubling shadows that appeared on a scan. She said:
"None of us knew I was going to be sick and gain 40 pounds from medication and have immobility. It was really difficult to not have my own personal feelings shadow what Jen was feeling. A lot of the words were really difficult to say […]."
Most days, Applegate finds herself alone and watching television in bed. She still tries to process what has become of her days occasionally and doesn't appreciate unsolicited advice from others. "I'd rather just lie here and cry or do whatever I need to do right now to process this," she said.
Because MS means Applegate is immunocompromised, Applegate can only have a few people over. However, a friend comes over to help care for her daughter Sadie. She also has a caretaker on the weekends.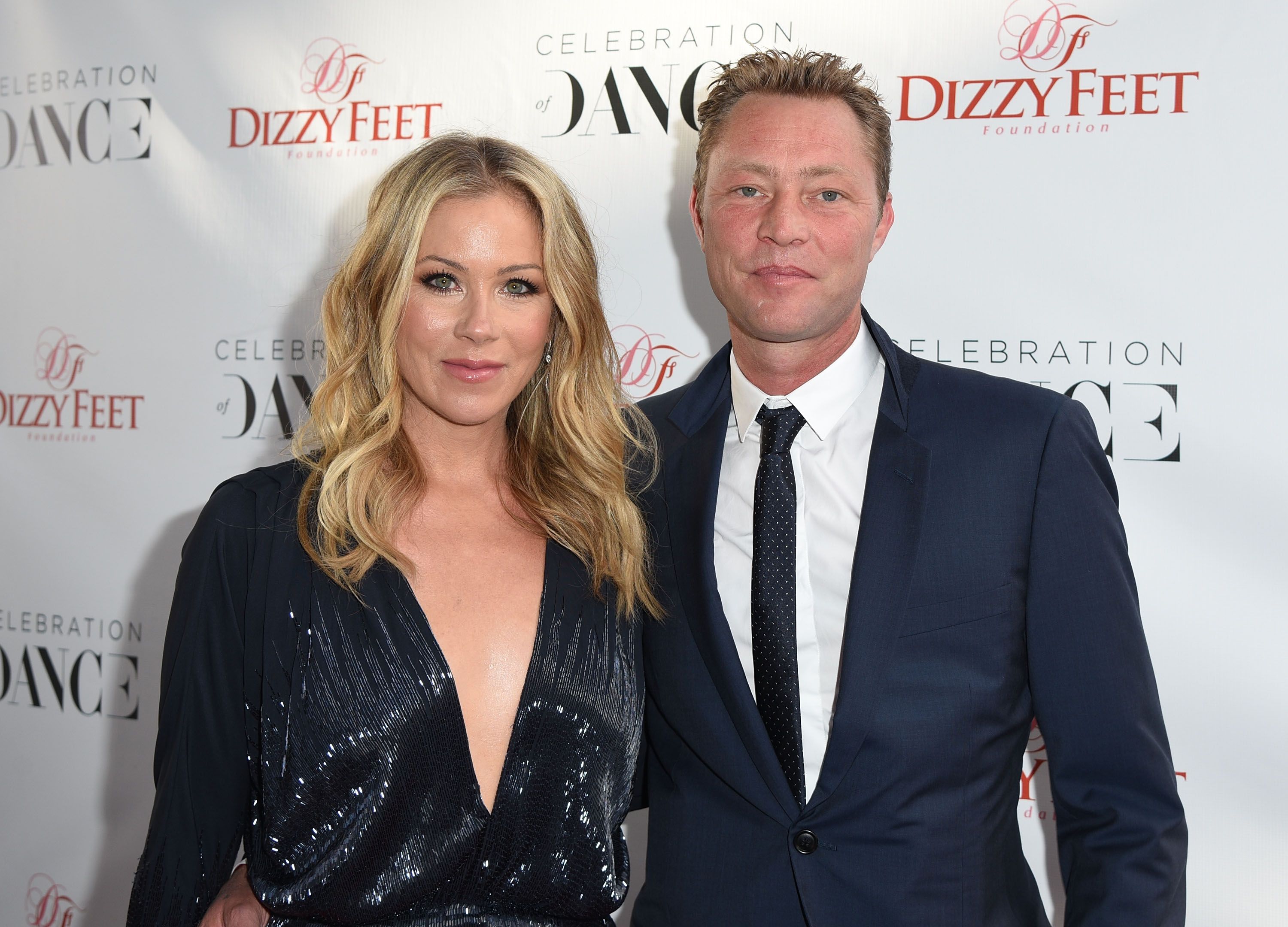 Christina Applegate and Martyn LeNoble at Club Nokia on August 1, 2015, in Los Angeles, California. | Source: Getty Images
Applegate is also beyond grateful to her family, including her husband Martyn LeNoble and Sadie, for caring for her daily. Her daughter is old enough to understand Applegate's condition. Still, she bonds with her mom whenever the actress brings her to school.
During Applegate's Walk of Fame speech in 2022, she teared up while talking about the most important person in her life – her daughter, Sadie. She credited the young girl for being kind, loving, intelligent, and understanding.
Meanwhile, LeNoble has proven his love and support for Applegate. They knew each other for several years before tying the knot in 2013. LeNoble is a talented musician who came to Los Angeles in 1989 to pursue great opportunities.
Since her diagnosis, Applegate has rarely been seen in public. However, she made a special appearance at the 2023 Critics' Choice Awards, looking stunning in an all-black ensemble with her cane. She also took her daughter to the event, marking Sadie's first red-carpet appearance.
Unfortunately, Christina Applegate was met with some critics on the internet after the awards. Among them was a social media user who alleged that the actress went under the knife.
Although Applegate messaged the person to clarify the allegations, the critic remained adamant that the star underwent plastic surgery. The user also claimed MS did not cause Applegate's change in appearance.
Despite having haters, Applegate is still blessed to have the best husband and daughter by her side. Although her future in the entertainment industry is doubtful, her legacy in film and television remains.