'People are just saying, 'Enough is enough. Don't force an agenda down my throat,' Ted Jenkin said
Country Music Television (CMT) angered many fans by pulling the video for Jason Aldean's new song, "Try That In A Small Town," but the network could have learned that Americans are sick of forced agendas if they simply paid attention to Bud Light, according to a financial guru.
"What we're seeing as a trend in America is that people are exercising their free speech on businesses one way or the other," entrepreneur Ted Jenkin told Fox News Digital.
"When businesses decide to take these actions, they also need to be responsible for the consequences," Jenkin continued. "We saw it with Bud Light and other brands, and this could happen to CMT."
Jenkin, the CEO of oXYGen Financial who consults business owners and hosts the "Shrimp Tank" podcast, believes that CMT honchos could have learned from Bud Light that woke politics aren't always good for business.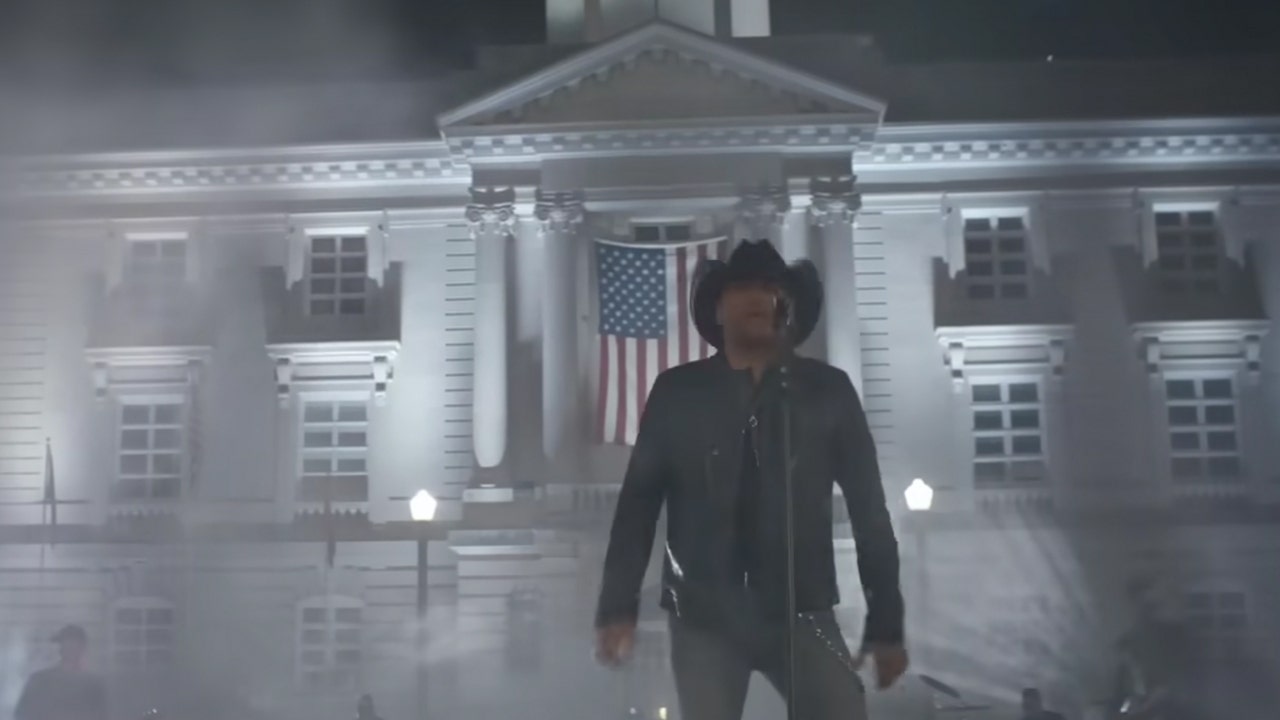 Country music star Jason Aldean appears in the official music video for "Try That In A Small Town." The video took place in front of the Maury County Courthouse in Columbia, Tennessee, where other music videos and films have been shot. (BBR Music Group/Jason Aldean YouTube)
"I don't know whether businesses should be involved in politics, and that's the real decision they have to make," Jenkin said. "Do we want to take a political stand or not? Or are we in the business of selling a product or delivering a service?"
Sales of Bud Light have plummeted since a promotion celebrating transgender influencer Dylan Mulvaney's "365 days of girlhood" irked conservative consumers, who have since boycotted the beer.
"I think people are just saying, 'Enough is enough. Don't force an agenda down my throat, especially when it comes to the products I buy or the TV that I watch,'" Jenkin said.
CMT is thought to have a similar blue-collar audience that helped Bud Light thrive prior to the controversy. While backlash to CMT is nothing compared to what Bud Light has gone through, at least to this point, fans came out in strong support of Aldean on Thursday night.
"I think [Aldean's] talking about being an American and loving our country and being free and protecting the community that you grew up in and the people that you love," one fan told Fox News outside a concert venue in Cuyahoga Falls, Ohio.
"What I'm actually sick of is the woke left's canceling of everything. The song is just the next step in that process that's going on and it's terrible. It's changing the country that we lived in," said another fan who was featured on "Hannity."
During June, CMT was the No. 43 basic cable network and managed only 116,000 average total day viewers, according to Nielsen Media Research, so the network can't afford to lose many fans.
Jason Aldean concert attendees speak out on 'Small Town' song backlash: 'Everyone's sensitive nowadays'
In addition to CMT's potentially questionable business decision, Jenkin also feels there is a "major double standard in America right now" because artists who are popular among liberals are given a free pass to say whatever they want.
Some have even suggested Aldean sings a "pro-lynching song" — a narrative he adamantly denies. In the video, Aldean's lyrics are heard while news coverage from the 2020 riots illustrates his message. Some of the lyrics include mentions of illegal acts that occurred during rioting and the government confiscating guns before he warns, "Well, try that in a small town, see how far ya make it down the road."
Many conservatives have tweeted lyrics to popular rap songs that appear far more violent and graphic than anything sung by Aldean in an attempt to highlight the hypocrisy.
"Ice-T wrote this song many years ago for the movie 'Colors,' which was a great movie. And it said, 'Sucker die for your life when my shotgun scatters, we gangs of L.A. will never die. Just multiply.' Ice-T played a cop on 'Law and Order' here for many years," Jenkin said, noting that he was a fan of the 1988 film as a kid and never really thought about the song lyrics until recently.
"Was he really promoting gang violence? Is that really what he was promoting, or it was just lyrics in a song that made sense in the movie? This is why sometimes things like this get blown way out of proportion," he continued. "Have the standard of holding people accountable, but just be equal with all of it."
Aldean was also criticized for choosing to film the video at the Maury County Courthouse in Columbia, Tennessee. But several music videos and movies have filmed there, including the Lifetime Original movie "Steppin' into the Holiday" with Mario Lopez and Jana Kramer and Miley Cyrus' 2009 film "Hannah Montana: The Movie."
Jenkin labeled the hypocrisy as "selective accountability," which he feels is taking place throughout the polarized nation.
"We're very selective about what we want to hold people accountable for, and who we want to hold people accountable for. And that is one of the main, fundamental problems today," Jenkin said. "If we have equal accountability, we'll have a lot less of these problems. But when we're selective about it, there are some people that use words that none of us should ever, ever use that are still in songs today and they're deemed to be acceptable when we're told these words are not acceptable. So, we need to get rid of this selective accountability."