As they were both turning 100 years old, a loving couple was asked how their nearly 80-year marriage had stood the test of time. The one thing they credit to their success, however, might sound almost impossible to the average couple.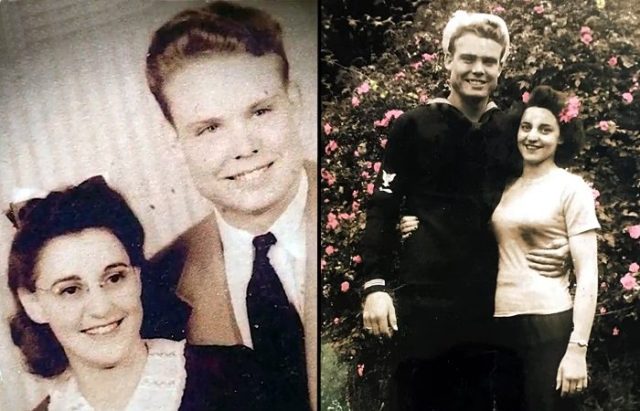 When Hubert and June Malicote were both only 19, the pair met at a event and formed a friendship, which developed into a romance. (Photo Credit: Provided)
Hubert and June Malicote were both born in rural Kentucky in July of 1922. Coincidentally, both later moved to Hamilton, Ohio, to look for employment. However, it wasn't until the then-19-year-olds each received an invite to a event that their paths crossed. It was then that the pair got to know one another.
"We went in and they were all standing, and right in front of us was a pew full of young girls," Hubert said, describing their chance meeting, WSVN reported. "And, she looked around at me and smiled."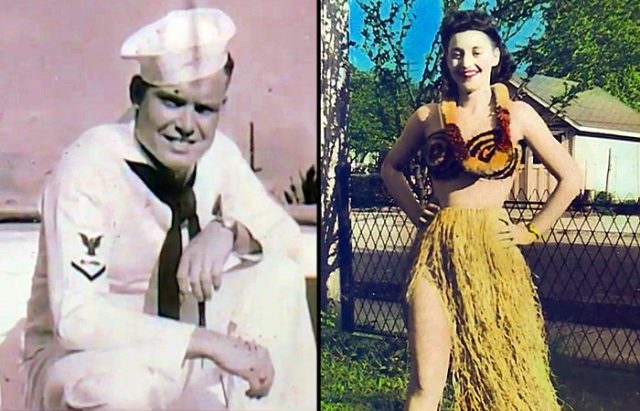 Hubert and June Malicote were soon married, and Hubert was shipped off to Honolulu, Hawaii, to serve during World War II. (Photo Credit: Provided)
That smile paved the way for a friendship that eventually grew into a romance. The pair were married on June 8, 1943. Soon after, Hubert was shipped off to Hawaii to serve in World War II.
"One evening I was walking through the commissary, and I saw a grass skirt on the wall," Hubert recalled. "I thought if I could mail that, it would give her some indication of where I might be. In a few weeks, I got back a picture and I had my own Honolulu girl."
After two excruciating years apart, Hubert returned to the continental United States. There, his beloved was the only one to greet him at the train depot. He could hardly contain his excitement when the conductor informed him, "She's waiting for you."
The couple then settled in Hamilton, the city of their first encounter, and started a family. After 3 children, 7 grandchildren, and 11 great-grandchildren, the Malicotes were celebrating their 79th wedding anniversary as they both neared their 100th birthdays. Thankfully, the 100-year-olds were still as in love as they ever were, and they were gracious enough to share some advice with the world in an interview about their incredible lives together.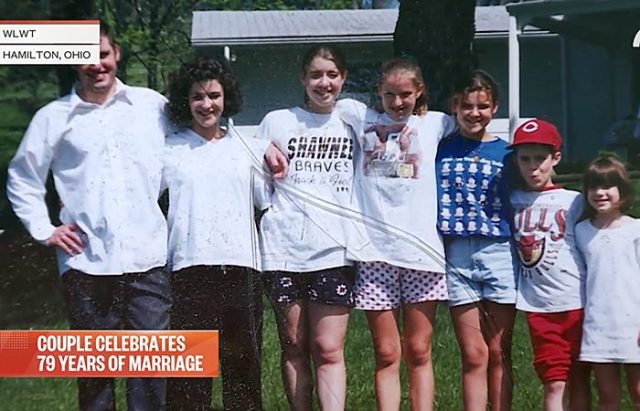 Hubert and June Malicote eventually had 3 children, 7 grandchildren, and 11 great-grandchildren. (Photo Credit: Provided)
While the couple insists that their faith is central to their marriage, Hubert and June Malicote gave a more practical guideline to those hoping for a long and joyful union. June, who has difficulty communicating after suffering several strokes, said that the pair have never had a fight in 79 years of wedded bliss. Their 70-year-old daughter, Jo, confirmed that statement.
"We've never had a quarrel," said June. "We've never had one quarrel."
Of course, they don't pretend that they have been without their disagreements. The difference is that, when they disagree, they don't allow their anger to get in the way of working through their differences.
"We didn't go through life without problems, but we would never do anything to hurt each other," Hubert told TODAY Parents. "If there's controversy, you might have to walk away for a couple minutes. Then you come back in and change the subject or you work it out."
The couple explained that their relationship isn't just founded on love but on friendship as well. Each night, they eat dinner together, watch a classic western, and share a goodnight kiss before bed.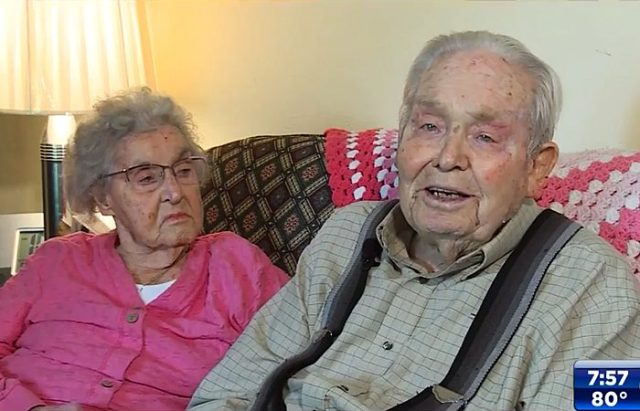 Hubert and June Malicote say they've "never had a quarrel" because they made a rule to walk away and calm down if there's a disagreement. (Photo Credit: Screenshot)
"I put Mom in her wheelchair next to where Dad is sitting and they hold hands and say goodnight to each other," daughter Jo told TODAY. "Then in the morning, they are so happy to see each other. They greet each other with huge smiles."
The pair shared that they enjoy spending time together even if they aren't doing anything. They explained that they would often just sit around the dinner table swapping stories about their day and living in the moment.
Hubert and June Malicote have been married longer than many people will ever spend with anyone in their life. Although they are surpassing a century on this earth, they still don't want to think about not having their other half around.
While their advice is simple, it's the perfect recipe for a successful marriage — find your best friend, marry them, and don't let disagreements pull you apart. Time is short, even if it means spending 79 years with the one you love.