Turning a new leaf and starting your life over is something not many people have the courage to do. However, a woman named Bethany Provencher isn't one of those people who are afraid of challenges and new beginnings.
This woman, who is a single mom of an 11-year-old boy, packed all of her belongings and moved to St. Charles, Illinois for a fresh start after 18 years in Miami.
Having worked in the customer service industry for 25 years, she quickly found a job as a server at the local IHOP. She even moved into a new apartment but didn't have any money to furnish it.
One day, while on the job, she spotted two familiar faces, that of singer-songwriter Donnie Wahlberg and his wife Jenny McCarthy.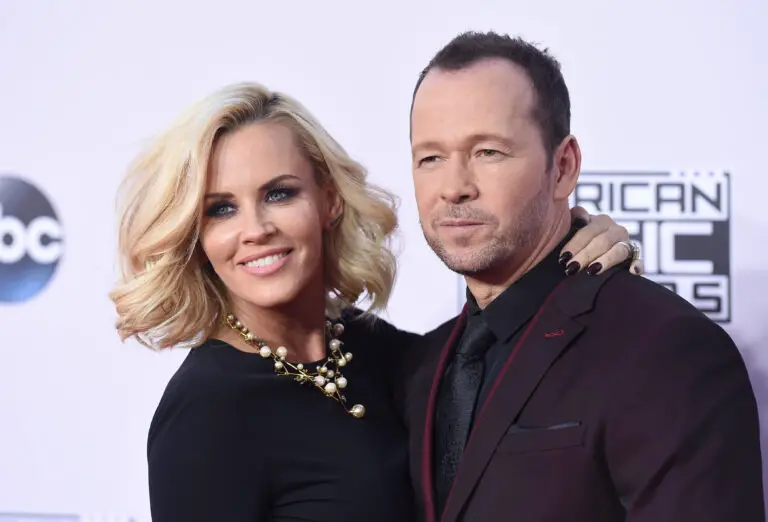 LOS ANGELES, CA – NOVEMBER 23: Actress Jenny McCarthy and actor/singer Donnie Wahlberg arrive at the 2014 American Music Awards at Nokia Theatre L.A. Live on November 23, 2014 in Los Angeles, California. (Photo by Axelle/Bauer-Griffin/FilmMagic)
As Danny has been one of Bethany's favorite singers, she was happy to be their server. What she didn't know, however, was that the day would turn even better.
When they finished with their lunch, Donnie and Jenny paid the bill, which was $35.27, and left Bethany a message on the receipt which read, "Thanks, Bethany, Happy New Year. 2020 Tip Challenge," leaving her a generous tip of $2,020.
They asked her not to open the receipt until they left. Once she got the chance to take a look at it, she noticed the generous tip. Needless to say, Bethany was over the moon.