Actor David McCallum has died aged 90. McCallum passed away on September 25, 2023, at the New York Presbyterian Hospital. He died of natural causes surrounded by family. McCallum is famously known for playing Dr. Donald "Ducky" Mallard on "NCIS."
He also became a teen heartthrob in the 1960s when he starred in the hit series "The Man from U.N.C.L.E." The Scottish-born actor also featured in other great films such as "The Greatest Story Ever Told" and "A Night to Remember."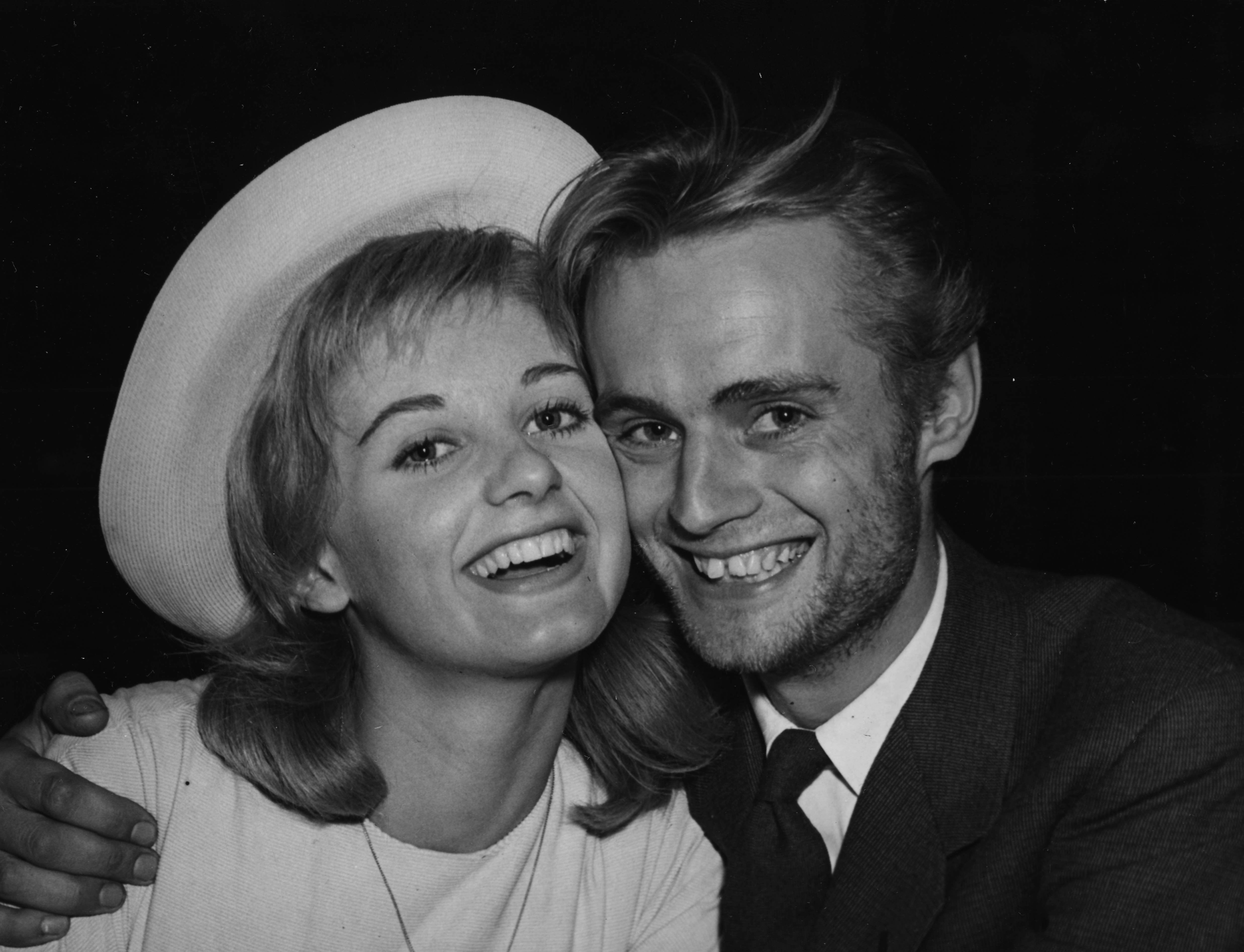 Jill Ireland and David McCallum smiling after their wedding at a registry office in London on May 13, 1957 | Source: Getty Images
CBS announced in a statement the death of McCallum and described him as a gifted actor and author who was loved by many globally and lived a wondrous life. McCallum has left a legacy that will live forever through his family and the numerous hours he starred on TV and film.
McCallum was a dad to five kids: Paul McCallum, Jason McCallum, Valentine McCallum, Peter McCallum, and Sophie McCallum. The actor's son Peter said in a statement on behalf of the family that their father was kind, cool, patient, and loving. He described McCallum as a "true renaissance man" who was rivetted by science and culture and turned these into his passions.
Peter added that McCallum always looked forward to spending time with his grandchildren and that he had a special bond with each of them. The actor's son also revealed that when they got back from the hospital, he asked his mom, Katherine Carpenter, 79, if she was okay.
Carpenter answered that she was fine but that she wished she had grown older with McCallum as much as they were both in their older years. Peter noted that he was stunned by the honesty in his mother's response. He said his mom's emotions showed how beautiful and vibrant Carpenter and McCallum's relationship was and that "somehow, even at 90, Daddy never grew old."
Carpenter and McCallum were married for 56 years. The two met in 1965 during a photo shoot for the TV series "The Man from U.N.C.L.E." However, at this time, McCallum was married to his first wife, Jill Ireland.
McCallum and Ireland, who got married in 1957, adopted three children during their marriage: Paul, Jason, and Valentine. Ireland ended up divorcing McCallum in 1967 after she found out he had an affair with his co-star on "The Great Escape," Charles Bronson. Ireland passed away in 1990.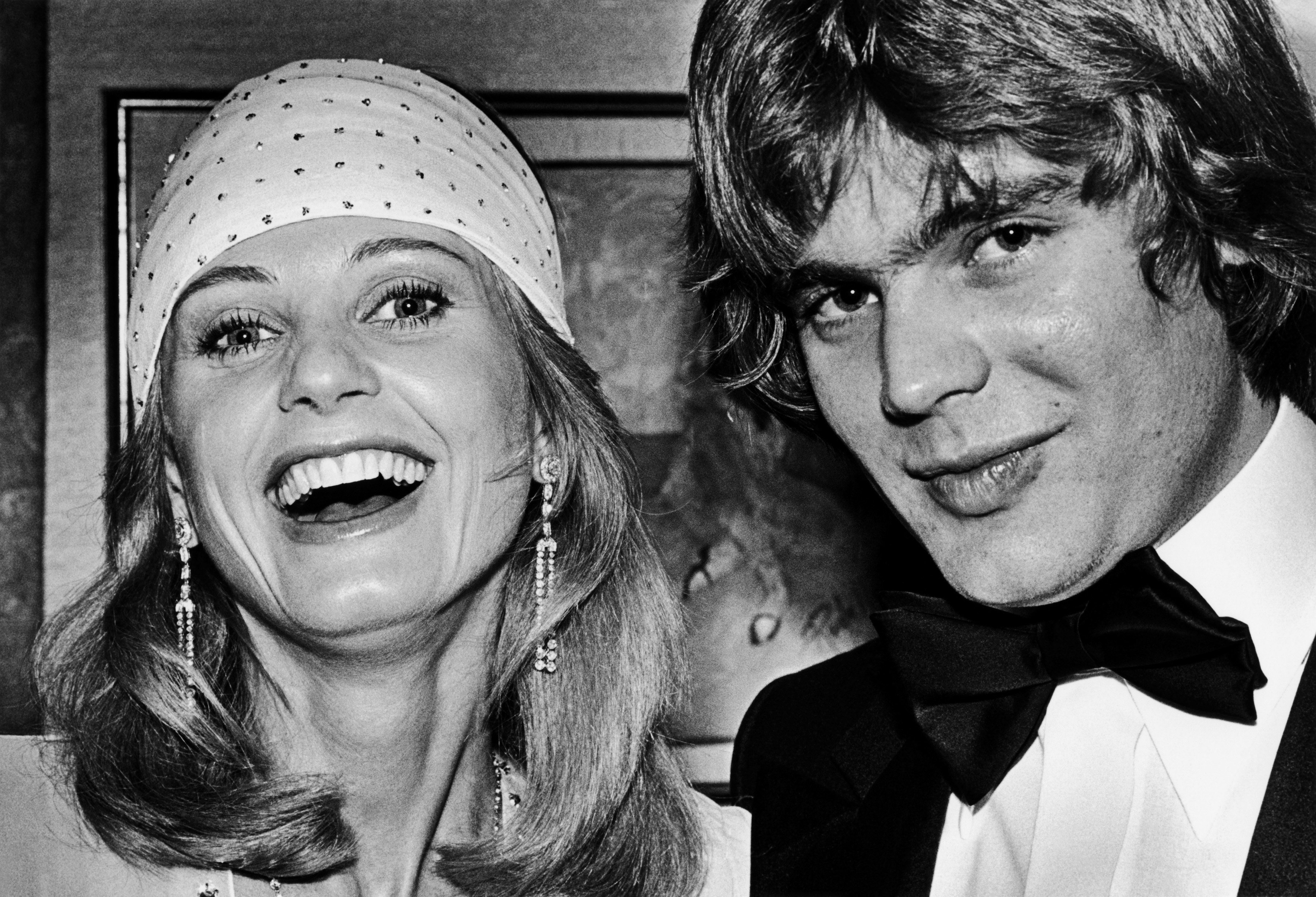 Jill Ireland and Jason McCallum attend a cocktail party in Beverly Hills, California, in 1979 | Source: Getty Images
The actor never came to terms with the loss of Jason. He described the pain as real and the death of his son as an ache that easily turns to anger. McCallum has a great relationship with his other two adopted sons, as well as his biological ones.
As of 2016, the actor was a grandfather of eight grandkids. McCallum said his grandkids don't call him grandpa because it makes him feel old. Instead, they call him granddaddy or sometimes grandducky.