Donna Mills has only had one long-term partner, Richard Holland. He wore many hats, from being a writer, a producer, a rock guitarist, and more.
The two remained together for several years before splitting up. They were unmarried with children, but Mills was content with where and who she was.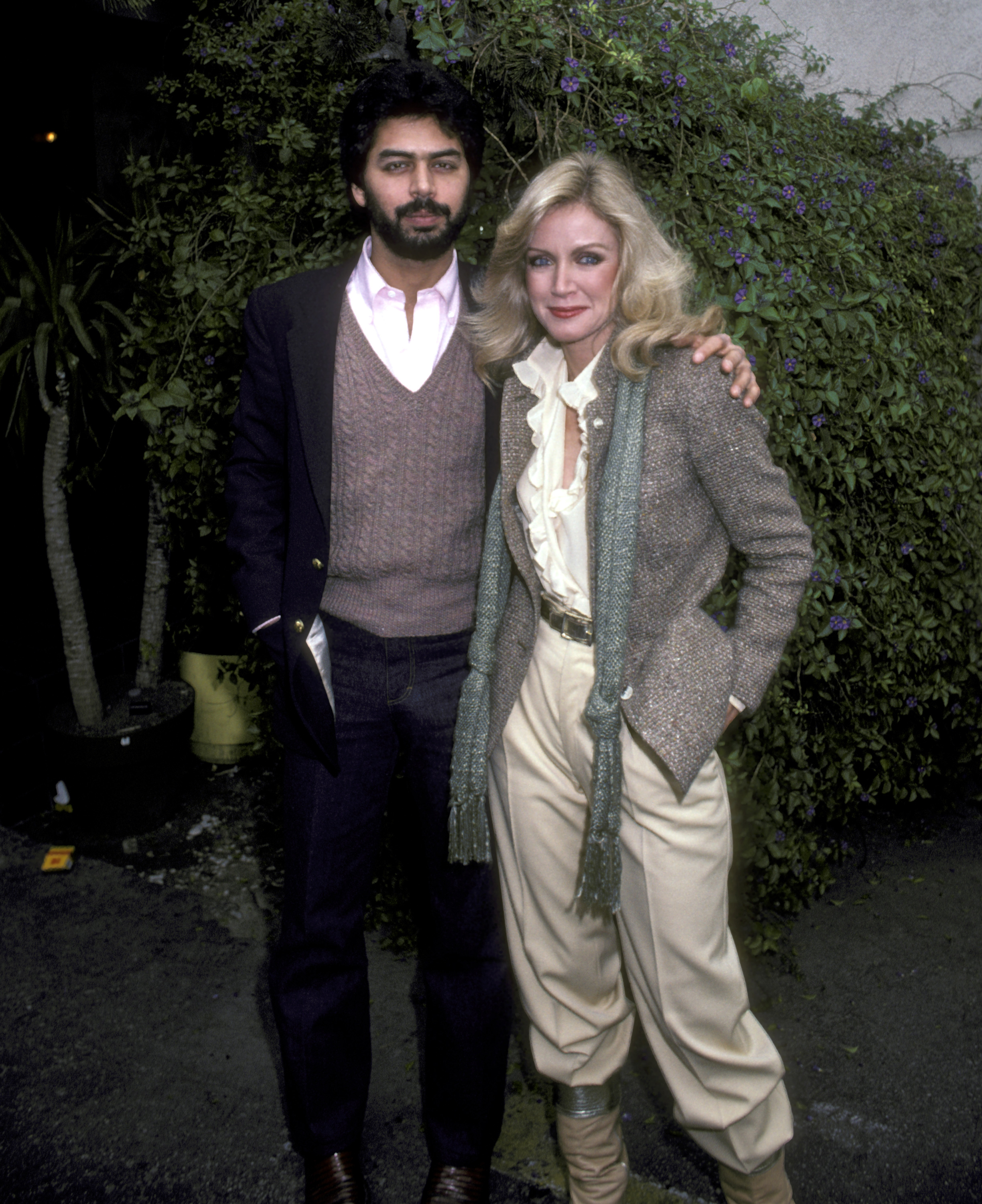 Richard Holland and Donna Mills at "Entertainment Tonight's" 100th taping in Los Angeles on January 10, 1982. | Source: Getty Images
In 1983, after dating Holland for half a decade, a 37-year-old Mills spoke about her perspective on her relationship status as a happily unwed woman. The actress expressed:
"I don't see any more security in being married than in not being married."
The two resided in different houses as a testament to their non-commital yet serious entanglement. However, Mills admitted that there was a certain point where the two were basically cohabitating.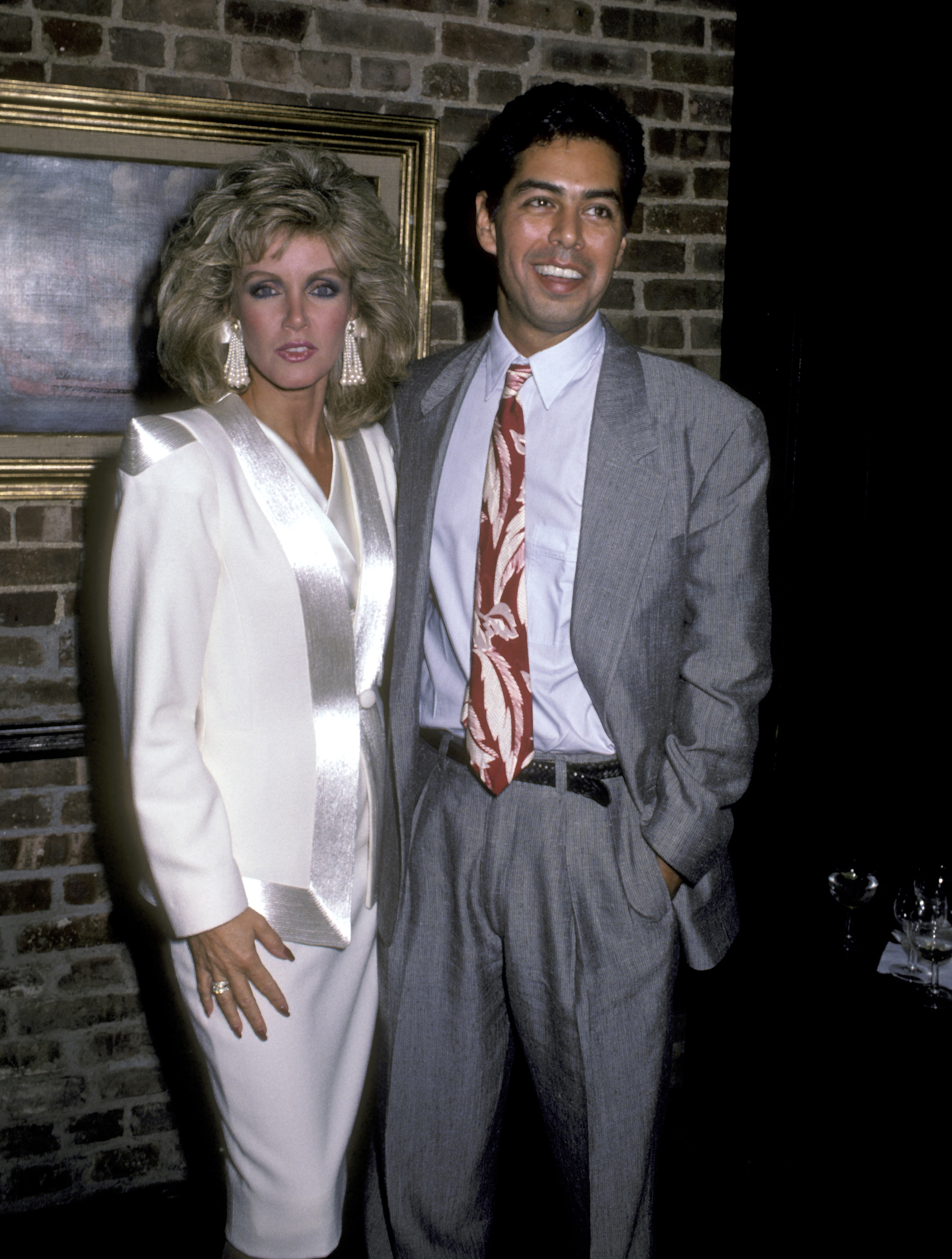 Donna Mills and Richard Holland at the 1986 Femme Awards in New York | Source: Getty Images
After Mills and Holland split, the actress focused, not on romantic relationships but her career. Although she said she didn't have an aversion to having children, her focus on climbing the industry ladder got in the way. In her own words, she said:
"I was very concentrated on my career, but at a certain point, I realized there was something missing — it was a child."
Mills explained that in her fifties, she began to recognize the heights of her baby fever when she had finished many of her projects. The actress recalled her jealousy toward mothers and their loving interactions with their children.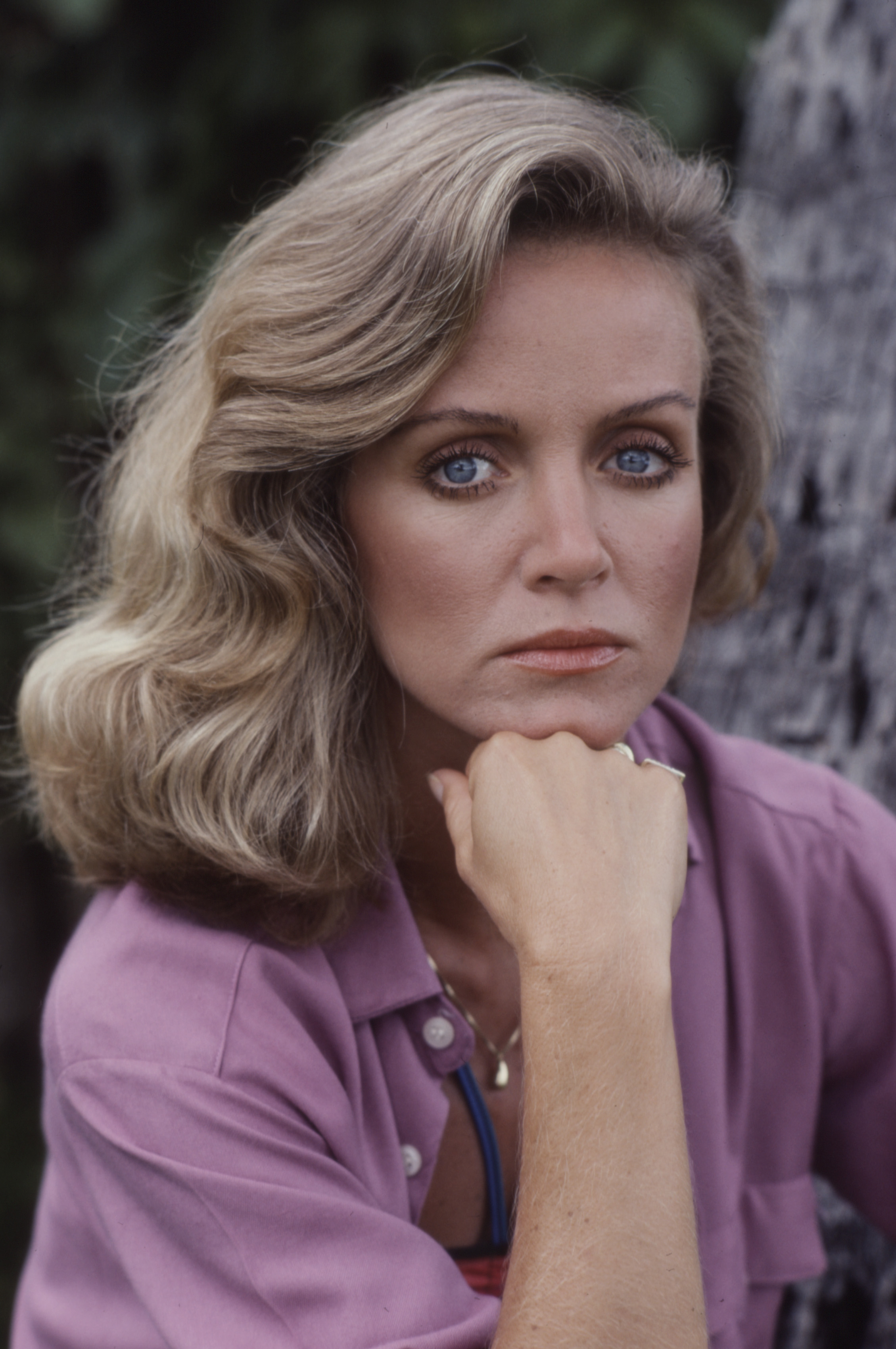 Donna Mills' photo for the film "Waikiki" in Kailua in 1980 | Source: Getty Images
Donna Mills Adopts a Baby and Puts Career on Pause for 18 Years
At 54 years old, Mills adopted a four-day-old girl she named Chloe despite concerned reactions regarding her age at the time. She recalled:
"By that time, I was 54, and people said, 'You're going to be so old [to] have a little toddler running around.' I never felt that. I never felt older than the other mothers who were probably in their 20s."
She also spoke about reactions to her adoption of a child of color, stating that no one in her life had expressed any opinions. However, the doting mother did choose to join an organization that helped her address possible issues, such as looking after Chloe's hair.
Mills does not only defend the choice of having a child so late in life but actively encourages it.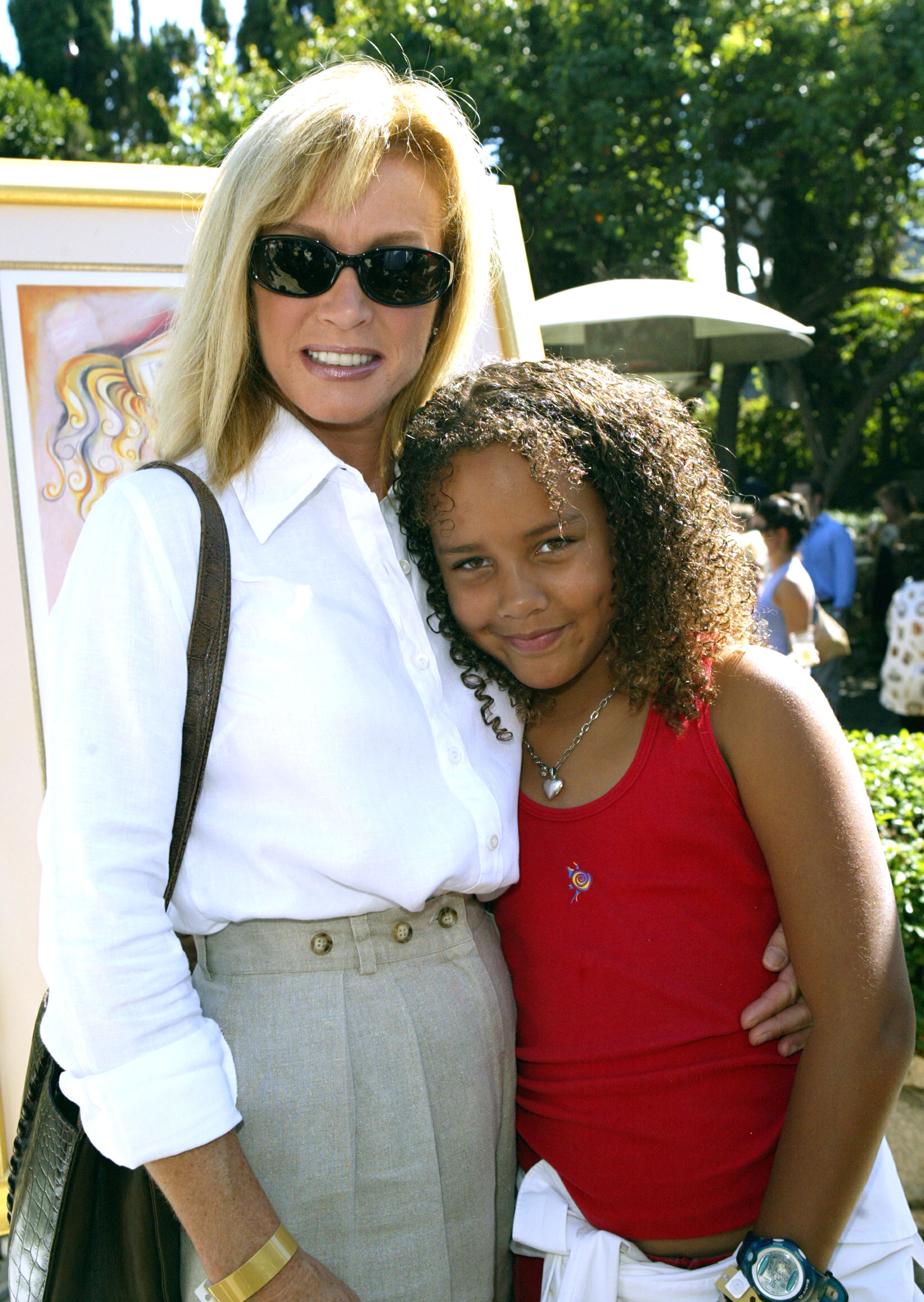 Actress Donna Mills and her daughter Chloe attending the annual "Safari Brunch" in Bel Air on October 18, 2003 | Source: Getty Images
Mills decided to focus entirely on motherhood after welcoming Chloe because of how much she made throughout her successful career. In fact, at the height of her career, she gave up almost two decades of work to devote her time to Chloe. The actress recalled:
"Motherhood was what I wanted to experience, and so for 18 years, I really stopped doing everything else."
She remembered still working in the film industry in the beginning stages of her motherhood, but when her daughter began her education, she prioritized parenthood.
Mills does not only defend the choice of having a child so late in life but actively encourages it. She expressed that it is excellent timing for individuals who want to build a successful career first.
According to the loving mother, she has maintained a close bond with her daughter, spending regular time together and keeping in consistent contact.
Mills continues to defy aging norms as she unapologetically refuses to go down the path of cosmetic enhancements.
Hitting 82 years old and with her daughter at 28, age continues to be a non-factor in Mills' life. She returned to Hollywood via an upcoming movie, "Dawn," and recently took to Instagram to share a photo from the film, where her hair is shorter and gray. In the caption, she wrote:
"They say blondes have more fun…but I'm loving this white, what do you think?"
This photo perfectly captures an unafraid woman who embraces the aging process, with her caption implying this refreshing approach to life.
Individuals in the comment section praised Mills for her gorgeous picture. One commenter expressed that the actress would suit any hair color, with two exclaiming she is "beautiful no matter what." One follower commented:
"It makes your beautiful eyes pop even more than they usually do!"
Instagram user _maid_to_the_stars wrote that Mills had not aged a day, while another expressed that the performer and mother looked like an "angel" and was "stunningly beautiful." So far, the post has reached just over 8000 likes.
Mills continues to defy aging norms as she unapologetically refuses to go down the path of cosmetic enhancements or plastic surgery.