After Sam Brownlee was killed in the line of duty, 19-year-old Tanner Brownlee was determined to salvage anything left behind by his late father. Although he managed to inherit his father's motorcycle jacket, it was too big for him to wear. Instead, he was hoping for something he would be able to use.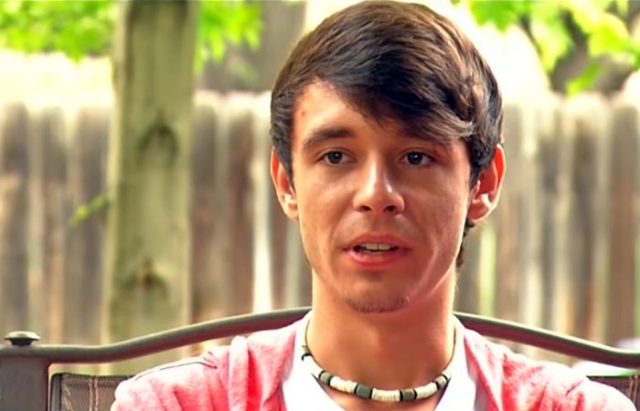 Tanner Brownlee raised money to bid on his father's Dodge Charger when it was auctioned off for charity. (Photo Credit: Screenshot)
Soon after, Tanner was notified that his dad's patrol car would be up for auction to raise money for charity. The Dodge Charger was appraised at $12,500. So, he raised enough money to ensure that he would be able to make a reasonable bid. Unfortunately, he would soon discover that he wasn't the only one who wanted his father's old patrol car.
On the day of the charity event, the auctioneer began taking bids. While Tanner managed to keep up with the flow of the crowd, his bid limit soon approached and was quickly surpassed. In fact, the ending bid was over $60,000, which was far above what the teen could afford.
Grief swept across Tanner's face as he accepted the fact that he had lost the last remnant of his father's memory. His mother and younger brother tried to comfort him, but it was a fruitless endeavor. Just then, a stranger approached him with an offer he couldn't refuse.
Tanner Brownlee was shocked when the man who had just won the car for over $60,000 walked over to hand him something. (Photo Credit: Screenshot)
Steve Wells, the winning bidder, stepped up to claim his prize as the fallen officer's family watched in disappointment. Then, to their astonishment, he walked straight over to Tanner and reached out his hand to give him the keys.
"Tanner, here's your car," Wells said.
Shocked, the teen accepted the keys to his late father's prized possession. As the reality of the situation washed over him, Tanner hung his head and sobbed before standing up to embrace the man who gifted his father's car to him.
"I don't know the word for it, but it's sentimental for me," Tanner later said.
Tanner explained that he had only met Wells in the parking lot before the auction and had a short conversation with him about his plan to win back his father's patrol car. That was when Wells concocted a plan to help Tanner as well as give to charity, KMGH reports.
"He was telling me that he was going to buy the car for the women's shelter, and then when his son told him my story, he from then on was just like, I'm going to buy the car for him," said Tanner. "For Steve Wells to spend that amount of money on someone he didn't even know, some kid, some 19-year-old at the time, it's just awesome for him to do that."
Tanner's story has since gone viral, garnering millions of views. While he appreciates the positive response he received from people all over the world, he just wants to live a quiet life remembering the short time he got to spend with his dad.
"I'll go places and people will be like, 'Hey, Tanner,'" he said. "It's kind of weird that a bunch of people know my face and stuff like that."
Since inheriting his dad's car, Tanner Brownlee has taken special care of the vehicle, refusing to drive it out of the state. He plans to pass down the car to his own children someday along with the story of his father's legacy.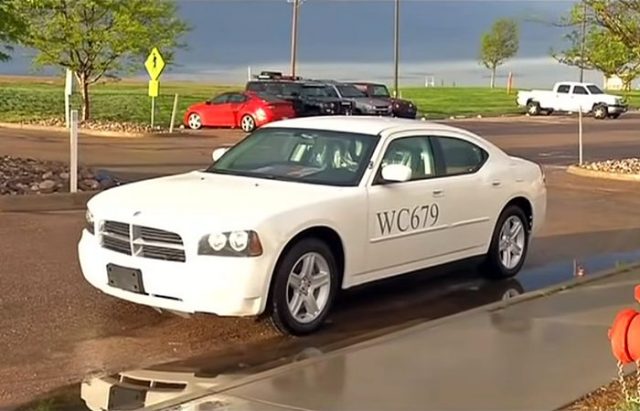 Tanner Brownlee is grateful to have a piece of his father's memory and plans to pass the car down to his own children someday. (Photo Credit: Screenshot)
Steve Wells gave more than just a car that day. He gave a grief-stricken family a piece of their lost loved one back. Tanner will be forever grateful to Wells for restoring his father's patrol car to him so that he can feel closer to his dad.